Description
HEAVY DUTY DOG PUPPY LARGE TRAINING WEE WEE PADS PAD FLOOR TOILET MATS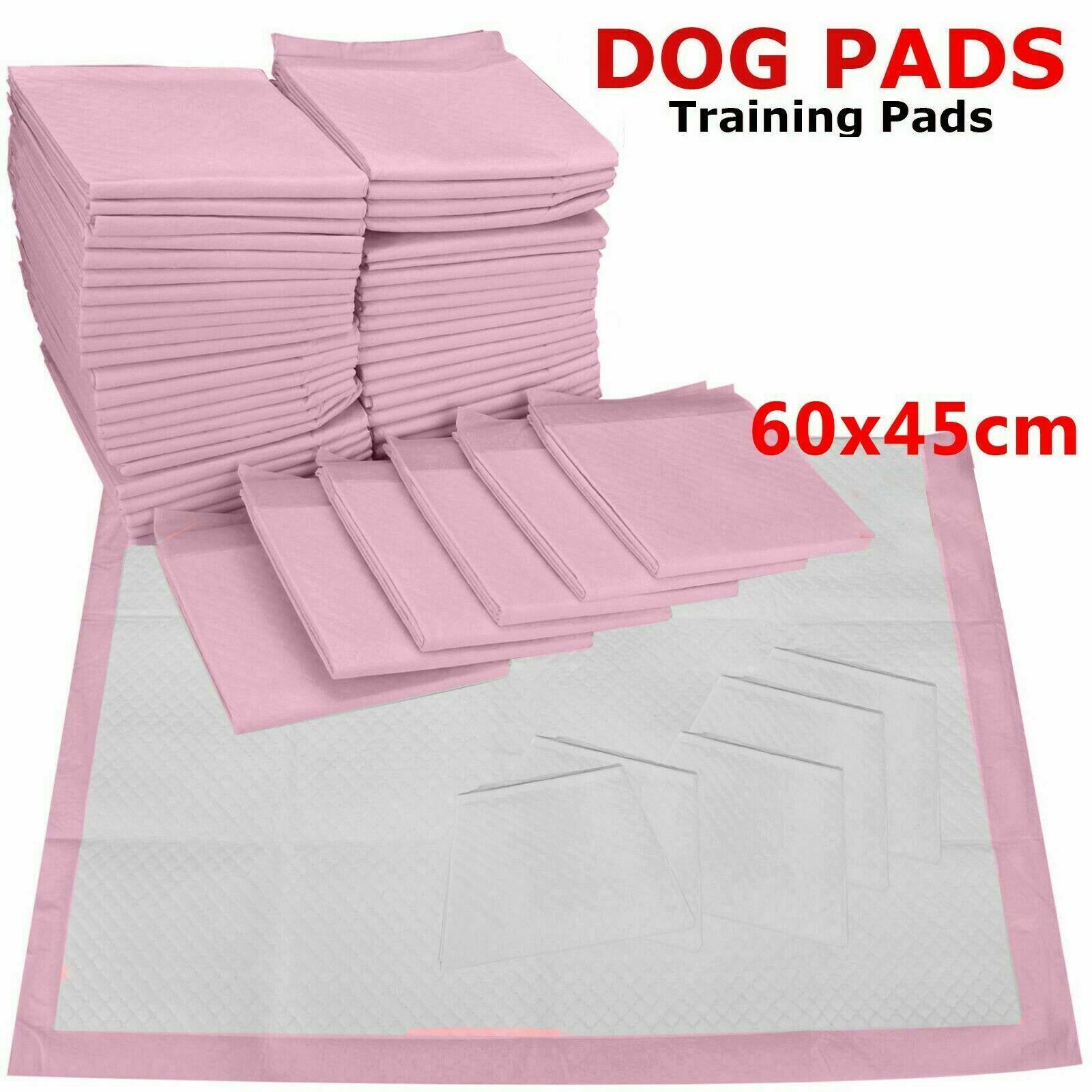 ITEM    SPEC

100% BRAND NEW
Item Description:
These new Pet training pads are a must for every household. They help you train your pets and make it easier to clean up.
Features:
Highly absorbent puppy training pads with waterproof rear sheet.
Contain highly absorb sap not cheap version using recycled paper.
Highly absorbent, locks in moisture to stop leakage and keep pet dry.
Hygienic and easy to dispose.
Sealed back to protect flooring.
Each pad is filled with super absorbent pulp (not paper as cheaper inferior alternatives).
House Training Pads For Puppies And Dogs.
Multi Absorbent Layers Ensure Less Mess (5 layers of protection).
Pad Size: 60 X 45cm
Antibacterial protection.
PADS quantity: 50,100,150 … 500
Package Includes:
HEAVY DUTY DOG PUPPY LARGE TRAINING WEE WEE PADS PAD FLOOR TOILET MATS 60 x 45cm
PACKAGE CONTENT
1x HEAVY DUTY DOG PUPPY LARGE TRAINING WEE WEE PADS PAD FLOOR TOILET MATS
                SKU CODE: PET.DGPDSLT50-P